For this week's Top Ten Tuesday we're talking about Ten Things Books Have Made Me Want To Do or Learn About After Reading Them.  Okay this one was really tricky because most of what we read is fantasy and let's be real we can't all fly to Hogwarts. One can dream though!
Travel – When a book transports you to a different world or country who doesn't get the itch to travel to said place? Whether it's Hogwarts or Paris or even the Underworld, traveling is definitely our number one WANT after reading a book.

Eat/Bake – There have been plenty of times where we don't always eat while reading. So we're always finding ourselves hungry afterwards, especially when Simon from Becky Albertalli's Simon vs the Homo Sapiens Agenda, mentions Oreos ALL THE TIME. Also, if you've read To All the Boys I Loved Before by Jenny Han, you know Lara Jean loves to bake. So does Catherine from Heartless by Marissa Meyer. Home baked goods are the best kind there isso of course I, (Melissa), will want freshly baked cookies.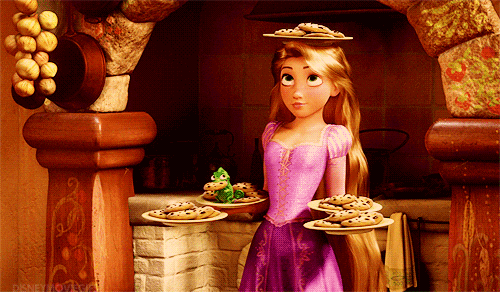 Fangirl – When we say fangirl, we mean freak out and immediately messages our friends who've read the book. This also includes tweeting at the world and letting them know all the feels!

Read/Buy ALL the Books – By this we mean you fell in love with the author's writing and you want to read/buy all the books they ever wrote/will write. For me (Melissa) that was most recently Emery Lord, Morgan Matson, and Kasie West!

Learn a Skill – Okay I think this may just be me, but I want to learn how to wield a sword and become a kick ass fighter like all the female heroines or learn to shoot with a bow and arrow. (I did not feel like Katniss when during lessons BTW) This also includes riding a broom, using a magic wand, etc.

Be Spontaneous! – Okay again this is more me because I've read Since You've Been Gone by Morgan Matson, but also Lauren too! If you've read the book or the synopsis, then you know Emily receives a list of tasks form her friend Sloane daring her to Take Chances! Make Mistakes! Get Messy! Why yes I did just quote Ms Frizzle.

Learn a Language – We definitely wish we could speak more than just one language!

Buy a Pet – Uhm this is self explanatory! We want puppies! Kitties! Dragons! Wyverns! Unicorns! Rabbits! Owls! I think you get the idea.

We were only able to come up with 8, but that's alright. What did you guys add to your list?