This week's Top Ten Tuesday was our choice and we decided to go with Top Ten Secondary Characters! This list was difficult to come up with as a group since a lot of these books not all of us have read. We'd probably have a completely different individual list. As always this awesome feature is hosted by the ladies over at The Broke and the Bookish.
1) Suzume from The Darkest Minds by Alexandra Bracken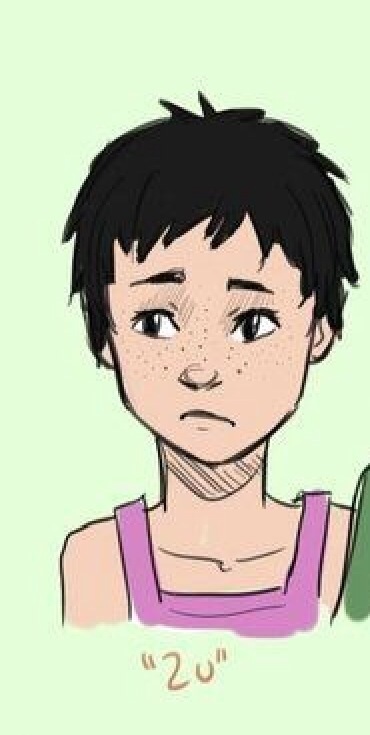 Name: Suzume "Zu"
Age: 11
Classification: Psi – Yellow
Power: electrokinesis
Allegiances: Children's League
Friends: Ruby Daly, Chubs Meriwether, Liam Stewart
2) Nehemia from Throne of Glass by Sarah J. Maas

Name: Nehemia Ytger
Age: 19
Title: Princess of Eyllwe
Allegiances: Rebel Forces, House of Ytger
Friends: Celaena Sardothien
3) Neville & Luna from Harry Potter by J.K. Rowling

Name: Neville Longbottom & Luna Lovegood
Ages: 17 (at the end of Deathly Hollows)
Occupation: Students at Hogwarts, Professor & Wizarding naturalist
Power: Wizardry
Allegiances: Dumbledore's Army
Friends: Harry Potter, Hermione Granger, Ron Weasley
4) Noah from The Raven Cycle by Maggie Stiefvater

Name: Noah Czerny
Age: 17
Occupation: Student at Aglionby Academy (former)
Power: Relies on Ley Line magic to stay visible
Friends: Blue Sargent, Richard Gansey III, Ronan Lynch, Adam Parrish
5) Magnus from The Mortal Instruments by Cassandra Clare

Name: Magnus Bane
Age: around 400
Title: High Warlock of Brooklyn
Allegiances: The Clave
Friends: Catarina Loss, Ragnor Fell, Tessa Gray, Woolsey Scott
Relationship: Alec Lightwood
6) Reyna from Heroes of Olympus by Rick Riordan

Name: Reyna Ramírez-Arellano
Age: 17/18?
Status: Demi-God (daughter of Bellona)
Title: Praetor of the Twelfth Legion
Abilities: empowerment, telumkinesis
Affiliations: Camp Jupiter
Friends: Nico Di Angelo, Percy Jackson, Jason Grace, Frank Zhang, Leo Valdez, Annabeth Chase, Hazel Levesque
7) Rachel from Percy Jackson and the Olympians by Rick Riordan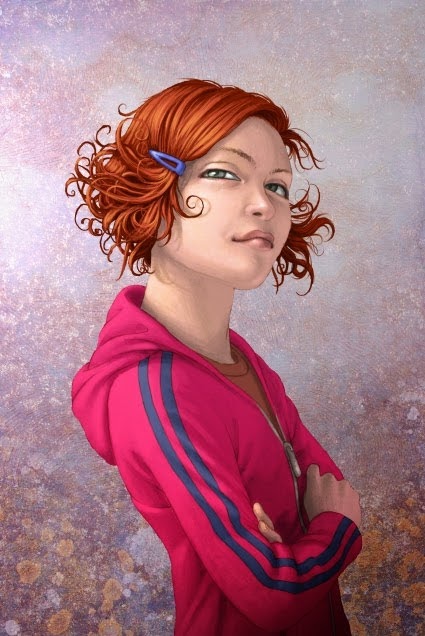 Name: Rachel Elizabeth Dare
Age: 15/16?
Status: Mortal
Title: host to Oracle of Delphi
Abilities: make prophecies, see into the past and future
Affiliations: Camp Half-Blood
Friends: Percy Jackson, Annabeth Chase
8) Zuzana from The Daughter of Smoke and Bone by Laini Taylor

Name: Zuzana Nováková
Age: 18/19?
Occupation: Student at the Art Lyceum of Bohemia
Friends: Karou, Mikolas Vavra
9) Caleb from Trial by Fire by Josephine Angelini

(our fancast)
Age: mid 20s
Occupation: mechanic
Allegiance: Lily Proctor, Alaric – Outlander Tribe
Abilities: healing, super strength
Friends: Rowan Fall, Tristan, Lily Proctor
10) Sam from Throne of Glass by Sarah J. Maas

Name: Sam Cortland
Age: 18
Occupation: Assassin
Affiliations: Assassin's Keep (Arrobyn Hammel)
Relationship: Celaena Sardothien
---
Well there you have it! The profiles of some of our favorite secondary characters.  While we were discussing who to pick for the list, Kelly was adamant about putting Fleetfoot on the list. I thought it might be fun to gather a list of Top Ten Pets in YA while we we're at it.
Top Ten Pets in YA
1) Fleetfoot (Dog) from Crown of Midnight by Sarah J. Maas
2) Abraxos (Wyvern) from Heir of Fire by Sarah J. Maas
3) Arion (Horse) from The Son of Neptune by Rick Riordan
4) Rainbow (Hippocampus) from The Sea of Monsters by Rick Riordan
5) Church (Cat) from City of Bones by Cassandra Clare
6) Chainsaw (Raven) from The Raven Boys by Maggie Stiefvater
7) Havoc (Wolf) from The Magisterium Series by Cassandra Clare & Holly Black
8) Buckbeak (Hippogriff) from Harry Potter by J.K. Rowling
9) Kishmish (Raven) from Daughter of Smoke and Bone by Laini Taylor
10) Mrs. O'Leary (Hellhound) from The Titan's Curse by Rick Riordan
Let us know it the comments below who some of your favorite secondary characters are! Also inform us of your favorite pets in YA/Middle Grade literature.
❤
Melissa, Kelly, and Lauren