Firewalker by Josephine Angelini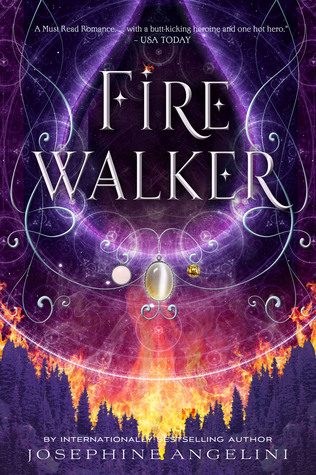 Our Review:
Melissa and I loved Trial by Fire, so we were extremely excited to read Firewalker! We buddy read this sequel and though we were overall pleased with this book, it wasn't exactly what we expected. Rather than the rousing action and tension that we were accustomed to, Firewalker provided a deeper understanding of characters and answers to multiple questions that left us hanging in book one.
What We Liked:
Una and Breakfast 
Una and Breakfast were a wonderful pair of characters to add to this book. They really seemed to round out the cast and add some hope and happiness to the seriousness strung over the shoulders of Lily and Rowan.
Samantha
Getting to know Samantha as a mother and a care-taker, not just a slightly insane parent, has deepened our love for her. She not only begins to come off as a motherly figure that we recognize in our lives, but she becomes someone you long to take care of as well. As a reader, you get to know her on a deeper level and suddenly find yourself attached and wanting to protect her in anyway you can.
Lillian
Without spoiling all of the secrets, answers, plot twists, etc., in this book, let's just say that there were definitely some questions answered about Lillian that made us feel a little bit better about not hating her. We're not saying that she was right, but the villain isn't always a heartless, back-stabbing, evil being, right? The antagonist actually having a heart but being flawed is what makes a great villain. Even then, we're still asking ourselves whether the villain is really who we thought it was all along… There's still so many questions in this area!
Juliet
Juliet was easily the most likable character in Firewalker as we saw her challenge the illogical tendencies of Lily and her friends. She was not only a caring sister, but a very realistic character in the sense that she never just went with the flow of the plot and was consistently skeptical of the unexplainable magical happenings going on around her.
The Woven
Melissa and I absolutely adored how the woven were portrayed in this novel. Again, one of the brilliant pieces of Josie's writing is that she has a tendency to turn the villain into a normal person, the beasts into wounded animals, and the best friends into the worst of evils. While trying not to spoil the ending and what we believe to be true, Lily's ability to assess the woven and see them for what they could be has changed our perspective of them.
What We Didn't Like:
Scot
Melissa and I both agreed that something felt off with Scot. We would have really liked to see him more involved and actively stalking Lily to the point that Rowan believed he could get to. We wanted more of him so that the loss the readers encountered would have come as more of a shock and less as a way to save the main characters and move the plot line forward.
Acceptance of Magic
When we came across the scene where Lily's friends learned who about who she is and where she had been, the acceptance of her friends seemed forced. If her friends were portrayed accurately to our thoughts, this would have taken a while to sink in. They would not just accept this right off the bat without even panicking or walking outside for some air and thinking space. This is a life altering realization and to have her friends just accept it seemed almost forced.
Overall, Firewalker was a strong continuation of Trial by Fire. You can tell that this book was the sequel though, as it gave the reader more knowledge and answers than action, while having no huge climax like Trial by Fire contained. However, despite not having as much action, this novel is still worth a read. It brings a greater understanding of most of the characters while creating enough new questions to make you want more.
Four hearts for Firewalker!
Josie, we can't wait to read Traitor's Pyre and will be impatiently tapping our feet in anticipation of answers! =)
You can pre-order this book on Amazon!
You can pre-order this book on Barnes and Noble!
---
About the Author: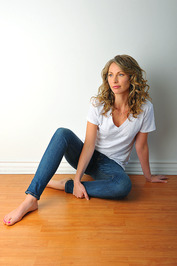 Josephine Angelini is the internationally bestselling author of Trial by Fire and the Starcrossed series. She is a graduate of New York University's Tisch School of the Arts in theater, with a focus on the classics. Originally from Massachusetts, Josie now lives in Los Angeles with her screenwriter husband, her daughter, Pia Marie, and three shelter cats.
http://www.josephineangelini.com/
---
Dream Casting:
Melissa and I volunteered to do a character casting for Firewalker and this was probably the hardest blog post we have ever done. Not only did we slave for days and weeks over this casting, but we changed the cast repeatedly because we are perfectionists and wouldn't stop until both of us agreed (which is not an easy task for us) on the actors and actresses. So, without further adieu, we give you our dream cast for Firewalker!
---
Lily Proctor

– Rachel Hurd-Wood
---
Lillian Proctor

– Rachel Hurd-Wood
---
Rowan Fall

– Alex Meraz
---
Juliet Proctor

– Alicia Vikander
---
Tristan Corey

– Colton Haynes
---
Caleb

– Maestro Harrell
---
Breakfast

– Tyson Housman
---
Una Stone

– Malese Jow
---
Alaric

– Michiel Huisman
---
Carrick

– Justin Rain
---
Samantha Proctor

– Judy Greer
---
Gideon

– Hunter Parrish
---
Giveaway:
Macmillan was kind enough to offer us a hardcover finished copy of Firewalker for giveaway! This giveaway is US ONLY! A huge thank you to Josephine Angelini for writing this series, Macmillan for being an awesome publisher, and Morgan Dubin for organizing this tour and providing us with a reader's copy and giveaway copy of this wonderful book!
To see all of our rules and policies on giveaways, please visit our "Policies" tab in our main menu.
---
Be sure to follow the rest of the blog tour:
August 25 – Live, Love, Read (You Are Here!)
August 26 – Winterhaven Books (http://www.winterhavenbooks.com)
August 27 – The Starry-Eyed Revue (http://starryeyedrevue.blogspot.com)
August 28 – Once Upon a Twilight (http://www.onceuponatwilight.com)
August 30 – FierceReads Tumblr (http://fiercereadsya.tumblr.com)
August 31 – YA Bibliophile (http://yabibliophile.com/)
September 1 – FictionFare (http://www.fictionfare.com/)
---
Good luck everyone! We hope you love it as much as we did!
❤ Melissa and Kelly