Being the first weekend of the month we all know what that means right??
Swanky Saturday!!!!!!!
This month we decided to do this #SwankySat a day early so we could enjoy the 4th with our family and friends. The mission this month is…
Buddy read a book with a friend (or two!)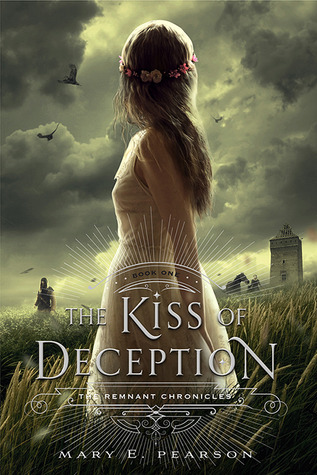 For this I read Kiss of Deception by Mary E. Pearson with Emily and Chelsea! We all enjoyed reading this book, and decided to split the post between our blogs. This post will have all our reactions, expressed with GIFs! Emily will have all the review questions on her blog! You can click here to see that post!
We would love for everyone to join us on the fun, so please feel free to post your own reactions GIFs in the comments! And be sure to answer the questions on Emily's blog, click here!
Chelsea
At first I was unsure..
But then I read the first chapter, and…
And then we met…the guys…
I might have been a bit addicted at this point…
Basically me until I finished it…
Basically me AFTER I finished it…
Am I excited to read Heart of Betrayal? Well…
…Yes. Yes I am.
Lauren
When I first started reading, it's kinda like…

Then we start getting to know the characters, and you meet Rafe and Kaden…

Then the story starts to pick up and you are just like…
 
Then you get to the end and are kinda like,


Emily
My emotions as I finished Kiss of Deception…
(FULL HOUSE ONE FTW!)
(because I am really excited for the next one!)
**********************************************************************************************
So there you have it! Our emotions reading Kiss of Deception in GIFs! 
Have any of you read Kiss of Deception yet? What did you think? Are there any GIFs you would like to add to the collection? =) ❤
**********************************************************************************************
Next Swanky Saturday:
August 1st – Summer Fling!
Who is your book boyfriend? Tell us how you met and what your relationship would be like! This can be real (i.e. I was reading SJMaas and came across Rowan and was all ?!$%%$*), or it can be a completely made up story (i.e. Walking along the beach, I spotted him. His body was far too perfect to be true with "Rowan" tattooed between his shoulder blades. My eyes must have been tricking me). Have fun with it. 😉
You can find more information on Spectacularly Swanky Saturday by clicking here!
**********************************************************************************************
Coming Up:
Girls Night Watch Along!
We are beginning our trek to host a Girls Night/Movie Night! Men are of course invited to join us as well. Sorry for the "Girls" in the title! However, we want YOUR HELP in deciding the movies we're going to watch, the dates, and the times! We posted a few polls on a new page, also explaining what our Girls Night will consist of, why we're doing it, and why we really hope you will join us! You can click here to find out more information!
Reviews and more reviews!
Rebel Mechanics by Shanna Swendson – Coming on Sunday, 7/5 for Nori's Sunday Street Team!
Tangled Webs by Lee Bross – Coming Soon!
The Leveller by Julia Durango – Coming Soon!
Paperweight by Meg Haston – Coming Soon!
Henrietta and the Dragon Stone by Beth Barany – Coming Soon!
The Short Life of Sparrows by Emm Cole – Coming Soon!
I hope you have a wonderful holiday weekend and enjoy your time off!
❤ Lauren