Trial By Fire by Josephine Angelini:
Genre: YA Fantasy
Publisher: Feiwel & Friends
Publication Date: August 28th, 2014
Goodreads Rating: 3.95 stars
Pages: 374
Synopsis:
"This world is trying to kill Lily Proctor. Her life-threatening allergies keep her from enjoying experiences that others in her hometown of Salem take for granted, which is why she is determined to enjoy her first high school party with her best friend and longtime crush, Tristan. But after a humiliating incident in front of half her graduating class, Lily wishes she could just disappear.
Suddenly, Lily is in a different Salem—one overrun with horrifying creatures and ruled by powerful women called Crucibles. Strongest and cruelest of them all is Lillian . . . Lily's other self in this alternate universe.
What makes Lily weak at home is what makes her extraordinary in New Salem. In this confusing world, Lily is torn between responsibilities she can't hope to shoulder alone and a love she never expected."
About the Author: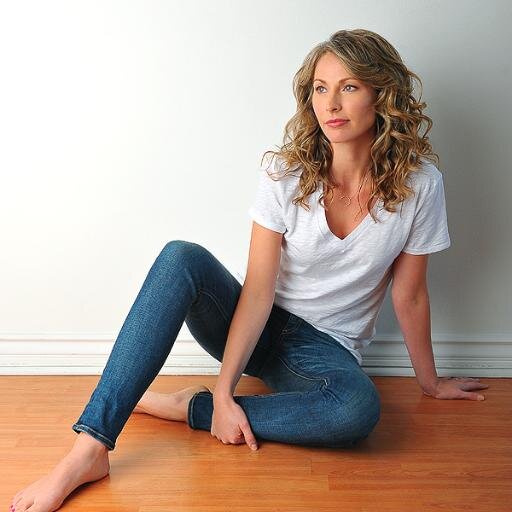 "Josephine Angelini is a Massachusetts native and the youngest of eight siblings. She graduated from New York University's Tisch School of the Arts in theater, with a focus on the classics. She now lives in Los Angeles with her husband."
My Review:
Wow… just wowwwww…. I can't even tell you how much I absolutely LOVE this book. I'm still in a coma. I started getting a headache from holding it all in, so I knew I had to write this review immediately. My headache is slowly ebbing. This book is INCREDIBLE. Let me just count the ways…
1. The world building!!!!
Oh my goodness, if there is something to die for, it's this world. I love, love, love the way Josephine Angelini completely ripped apart our world, and created this one. Basically, the idea is that every choice you make creates an alternate universe in some way, shape, or form. This universe seemed to have branched form ours many centuries ago and still, to this day, has witches that now rule everything because they depleted science from their world. Therefore, witches must provide what for the citizens what science does in our world. The world building is seriously intense. The descriptions, the beasts, the factions of people, the buildings and general ways of living, it's all so incredible. You get caught up in it SO easily and I was swept away within the first chapter of this world being introduced. Trust me when I say that you need to keep reading until you are introduced to this world… then, and only then, are you allowed to tell me what you think.
2. Lily…
I. Love. This. Female. Protagonist. She's strong, powerful, passionate, determined, everything that a strong female SHOULD be and she's not afraid to show it! Also, did I mention that this world is ruled by women? Because it totally is. Lily, though appearing weak in physical form at first, wowed me with her mental and emotional strength and determination. Throughout the book, it slowly changes to physical strength as well. Her inner strength manifests outwardly to protect those she loves above all else. Those of you looking for hidden powers, kick-ass women, and females who take control of the situation, YOU JUST FOUND HER! You can thank me later for your next favorite book and your new favorite character. She has a weakness, everyone has a weakness, and it makes her more easily relatable. Besides her one physical weakness, she doesn't seem to have any others. Her emotional strength is so insanely powerful that it overcomes all else. You will see. She drags herself through the mud, the rough points, and against all hope just so that she can save everyone she loves and get to where she knows she has to be. The determination on her… I can only hope that I could ever turn out to be half the woman she is in this book. Seriously. I. LOVE. HER.
3. Rowan…
ROWAN!!! For those of you who have read Heir of Fire by Sarah J. Maas and are huge Rowan fans, you need to read this book. Listen, we all know that Rowan in HoF was based off Susan Dennard, so there will never be a romance between him and Celaena. HERE IS YOUR SECOND CHANCE! READ THIS DANG BOOK AND SEE FOR YOURSELF!! You want a hottie named Rowan who acts insanely close to the other Rowan and is just as swoon worthy, if not more… you just found him. Pick up this book ladies… PICK IT UP!!! He's tall, dark, handsome, passionate, broken, beautiful, manly, masculine, gruff, faulted, soft, hard, rough, AND JUST EVERYTHING YOU COULD EVER POSSIBLY WANT IN A MAN! READ IT! SWOON WITH ME!
4. Lillian and Juliet…
These two were just phenomenal. I loveeeee that Josephine didn't neglect her secondary characters. This entire book is told in the third point of view so you get the emotions and scenes of all of the characters within it. She builds up all of her secondary characters which I really, really appreciated. I loved being able to get into the so called antagonist's brain and pick her sister's brain as well. You could sense and feel what they were all going through and the reasoning behind all of their actions. You can tell that they are human-like characters because they're all flawed in some way shape or form and just doing the absolute best that they can. I can't HATE any of the characters because of this, especially Juliet and Lillian. You will see, if you just read. I absolutely LOVE Lillian as the antagonist in this story because she's just so insanely screwed up and faulted to a point where she's crazy enough that you see her logic. Seriously. You need to read this book.
5. The science…
One of the things I thought was SO COOL was that Josephine explained all of the magic in her book with science. She used real life theorems and philosophies to help her main character and readers understand how magic worked in the other dimension. It brought a whole new real life characteristic to her fantasy and helped to support her world building. It also made Lily, her main character, seem more realistic and down to earth for me. By explaining things and trying to make sense of them with science, I found myself relating to her more and realizing that she's really just trying to understand the basics and is learning, struggling, and fighting with the rest of them. Seeing the close relationship Josephine made between science and magic was interesting really. They're supposed to be on opposite sides of the spectrum, one abstract and the other concrete, but instead, Josephine made them two different side of the same coin, if you can get my drift. It made me look at the world in a whole new light and start to believe that maybe the impossible is possible. She brought my inner child out with this type of relationship and made me remember what it was like to dream of a world that could have anything happen. A world where scientists could invent anything and everything and where ghosts are real and that maybe there are people with magical powers. My little kid side has been doing flips inside my mind for a while now, satisfied and re-energized.
In reality, I honestly disliked ABSOLUTELY NOTHING in this book. I can't tell you enough that you all need to read this book and please, please get back to me on what you think about it. This needs to be on your TBR and I can't BELIEVE that I never discovered it until I found it one day on Goodreads, added it to my wishlist, forgot about it, and then found it in my Secret Sister package this past month. So, THANK YOU SECRET SISTER, whomever you may be, for introducing me to this book. I found my new book boyfriend, and a long time new favorite book and main character. I LOVE, LOVE, LOVE THIS NOVEL. KUDOS to you, Josephine Angelini. I think I need to read the rest of your books and I will be so insanely impatient while waiting for your sequel, Firewalker (which comes out the same day as Queen of Shadows… Y'all, what in the world and I to do with TWO ROWANS in a day?!?!?!).
Overall: 5 large stars!
Buy from Barnes and Noble here!
Josephine, I love you. I love your book. I need more of you in my life. I'm not as creepy and stalker-ish as I sound, I swear!
❤

Kelly